After I started blogging about Power BI at the beginning of 2015 (at that time on my blog powerbi-usergroup.de), I always felt the need to add another medium. Videos were not so mine. I like to watch them very much, but I go crazy when I have to record one. Since I love listening to podcasts and I was told from time to time that my voice sounds good, I decided to start my own podcast. But these were not the only reasons why I decided for podcasting…
Why podcasting?
Power BI is a very visual product. Not only because of its interactive visualizations. It is simply much easier to explain when you use images. I see this every time I post a blog and count the number of screenshots afterwards. Nevertheless, such a thing has its limits. Hardly anyone reads a blog post, for which you need 1-2 hours. Also videos are hardly consumed if they are longer than 10-15 minutes. Why? Because you can't do anything else on the side. Blog posts and videos need your undivided attention. Podcasts, on the other hand, you can listen to while you ride your bike or just close your eyes and relax on the couch. That's why they can be so much longer than a video. I found that exciting. And of course it becomes especially interesting when the topic is exciting and the podcast guest feels like sharing his knowledge and experience with me and my listeners.
What spoke against podcasting?
Of course I can do podcast episodes on my own. I also do that occasionally in German. But it's only really fun when you have someone with you. The Power BI community is international and so it was a good idea to have guests from all over the world. So it was only possible to do it in English and that still gives me uneasy moments today.It's a completely different thing to speak in a language that's not your own. But I prepare myself for each episode, play through the topics in my head, look up the most important words in English beforehand and if in doubt, I have two things in mind:
1) I can edit the recording in the post-production
2) After a long conversation between Ken Puls, his wife, my wife and me (we were once on vacation in Canada and visited them in Nanaimo) I had the feeling that I just stuttered to myself. When I said this to him he looked at me and said: "Wanna hear my German"? THANK YOU Ken 😉
What's my intention with the podcast?
With the podcast as medium I try to achieve two things:
Through the topics I have chosen and the questions I have asked, I try – with the help of the invited expert – to shed light on Power BI topics in detail, which – hopefully – have not yet been illuminated in this way before.
Behind the experts there are usually great personalities, of whom I fortunately already met many personally, or at least digitally. I also try to bring this aspect into play and hopefully start an interesting conversation. Although the Power BI community is all about technology, the most important thing is always the people you surround yourself with.
Technical setup
I love technology and not behind each of my purchases is an urgent necessity 😉 Some things I buy simply because I want them. Let's have a look at my podcast equipment…
Recording at home
At home I can record in 3 constellations: Alone, in pairs, or I can do a remote interview, which is the main option in times of Corona.
In any case I use my Surface 4 Pro to record the podcast. This device is extremely quiet and does not produce any cooling fan noise, which I have on the recording afterwards. Noise eliminated in advance saves time that I don't have to spend on post-production.
On my Surface runs the Digital Audio Workstation (DAW) Reaper with the free German community plugin Ultraschall. This is specially designed for podcasting and does an amazing job. I cannot thank the people who make this available free of charge enough for their enthusiasm. Here is the recording with Andrej Lapaijne from Zebra BI (Link), after I did the post-production:

To connect my microphones (which I will discuss in a moment) to the Surface, I need a so-called audio interface. I have been using the Behringer UMC204HD for years. It does its job as always, but I couldn't resist and recently ordered the Motu M2, which has not yet been delivered. I am very excited about it. Both interfaces allow me to use up to two microphones, which also allows podcasting with a guest at my place.
No audio recording without microphones. I have a few of them now. For my recordings at home I vary between two versions: The SM7B from Shure (then with the Beyerdynamic DT 770 PRO 80 Ohm for monitoring), or the hear-/talk-combination Beyerdynamic DT 297 MK II, 80 Ohm. Both sound very good, but a hear-/talk-combination has the advantage that the distance between mouth and microphone remains constant, while the distance to a normal microphone can change – especially for podcast unpractised people – which you can hear in the recording. So I would always give guests the DT 297 to make sure the sound is right.
A few more small details about the SM7B: It is attached to my boom arm PSA1 from Røde. You also need an audio interface with a really good microphone preamp for the SM7B. To give my previous audio interface a little help here, I bought a FetHead, which does a good job here.
An admittedly small gimmick, but one that creates plenty of order on my desk, is the headphone holder from Gravity. It can hold 2 or 3 headphones, which can hang on my desk and do not have to lie on my desk.
Recording remotely
Not only because of Corona, remote interviews are a great thing. It just doesn't matter where my podcast guest is. However, a stable connection plays a big role here. Many people record via Skype/ Zoom, but I only do that in emergencies. I use a technology for this that also comes from the German podcast community and I'm really excited about it: StudioLink. I send my guest an installation guide and check again at the beginning of our podcast recording (via Teams/ Zoom) whether the installation has worked. After that we have a stable connection and I can record directly into my DAW Ultraschall. However, the tool can also be used without Ultraschall.
Recording on location
To be able to record on the road, I bought a digital multitrack recorder: The Zoom H5. With an extender up to 4 microphones can be connected here. As already mentioned, Corona has not yet allowed more than one podcast episode to be recorded on location. But of course I had prepared well for the last MVP Summit 2020 in Redmond before it was converted into a digital event because of COVID-19. Besides the Beyerdynamic DT 297, which I would have used for talking and monitoring on site, I would have had 3 Shure SM58 in my luggage for my guests. Why 3 handheld microphones, when I was just talking about giving podcast newcomers a headset? Simple: price and space in the suitcase. The Beyerdynamic DT 297 costs about three times as much as the Shure SM58 and takes up a lot more space in the case.
Now that I have taken the time to put all my equipment together, I should make sure that my wife never sees this blog post 😛 But technology alone will not get you there…
Where do the podcast topics come from
I find topics a lot when reading on Twitter or talking to other Power BI enthusiasts. I always try to choose topics that I think might interest my listeners. I am also always happy to learn something in a podcast myself. That's why I invite experts and do not do the podcast alone 🙂 Furthermore, the discussion about the topic must be able to take a certain minimum amount of time. An episode doesn't have to last 60 minutes or more, but I don't want to record a podcast episode that only lasts 10 minutes. I usually write the topics down on my Kanban board at Trello (there is a free version, which is totally sufficient for me) and plan the next mounts in advance, not only for pdcasting, but for all my social media activities.

Whenever I find time, I look at my iOS app and add questions on the respective topic. If I feel that 5-7 good questions have come together, I send them to the future podcast guest by mail, with the hint that these are suggestions. Questions can always be deleted and I am always happy to accept suggestions. When the podcast guest has agreed and the topic + questions, then comes the further coordination.
Find date and time
I try to make sure that my podcast guest feels comfortable right from the start. I have no idea if I succeed, but I try not to leave any question unanswered. To agree on a time that is bearable for both, I use worldchatclock.com. Here you can see not only the current time of both places, but also whether office hours overlap, or at least the so-called 'stretch hours'.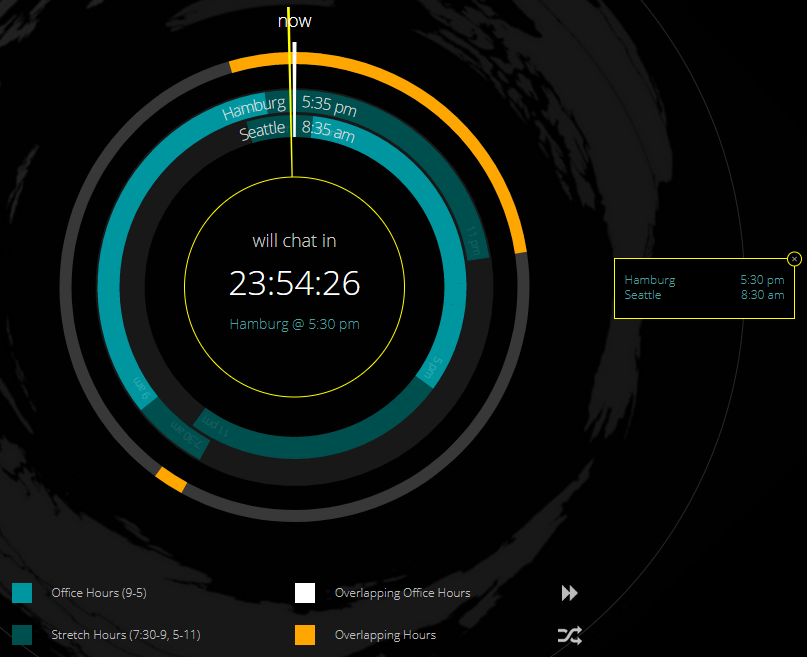 Make the guest feel comfortable
Another point that serves to make my guest feel comfortable is the following: I communicate beforehand that I will not press 'record' until we have agreed it together. I don't want my guest to worry about being recorded from the first second on, even before you have found a little bit in the conversation. In addition, I would like to point out that I will release the recording only after I have received the okay from my podcast guest. If I have to cut out passages before, because my podcast guest doesn't like them, I will do that of course. And if my podcast-guest doesn't like the whole result, this episode will NEVER be published and will be deleted from my harddisk without any problems. That's totally fine.
Outlook
A year ago I had no idea how to record a podcast. It was pretty exhausting to come here, but I really like to grow on a project like this, even though I often felt like a complete idiot on the road. The next episodes are already being planned and I'm already looking forward to chatting, learning and sharing with the community.
If you feel like recording an episode on a Power BI topic or have any questions because you want to build your own podcast, feel free to contact me.
Greetings from Hamburg, Germany,
Lars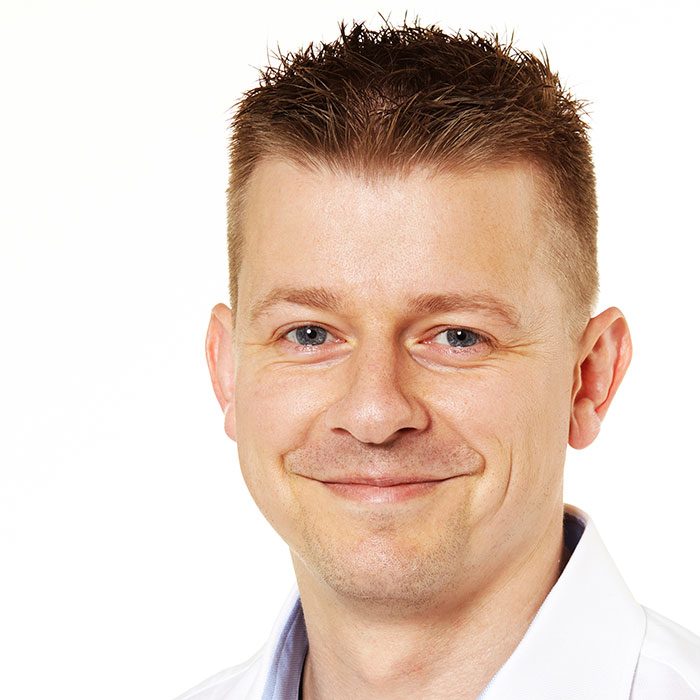 Lars ist Berater, Entwickler und Trainer für Microsoft Power BI. Er ist zertifizierter Power BI-Experte und Microsoft Trainer. Für sein Engagement in der internationalen Community wurde Lars seit 2017 jährlich durch Microsoft der MVP-Award verliehen. Lies hier mehr…